Just some images while out and about in Burlington on Saturday. There is markedly less snow in the Champlain valley than in central Vermont where I live. The first image was taken from Battery Park using the kit lens that came with camera, because it is the widest lens I have.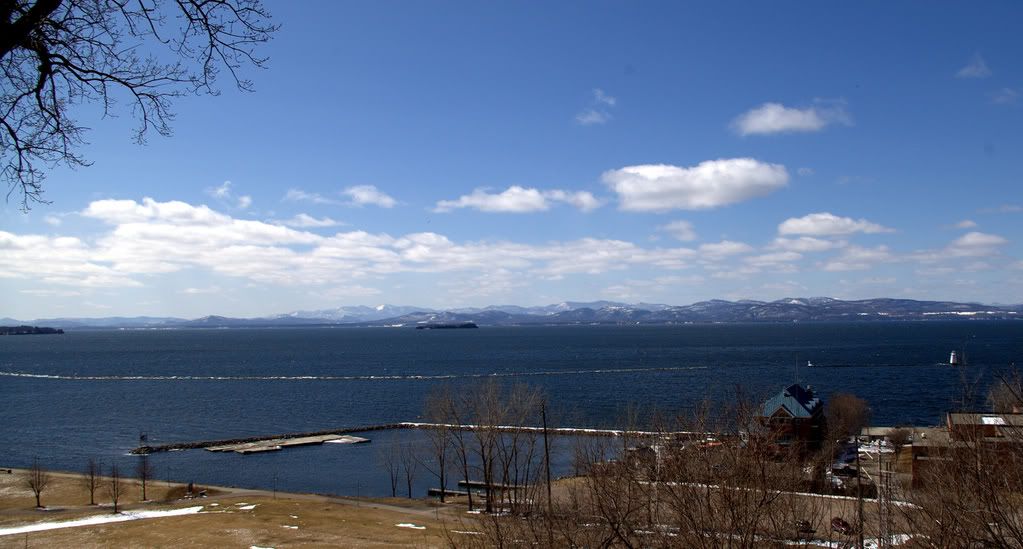 The images below were taken with a manual focus 28mm Kmart brand lens I bought on Ebay for $50. Most DSLRs have a 1.5x crop factor meaning that this lens is actually close to the 50 mm kit lens that usually came with old film SLRs. One advantage of Pentax cameras, is that they are backwards compatible with older lens.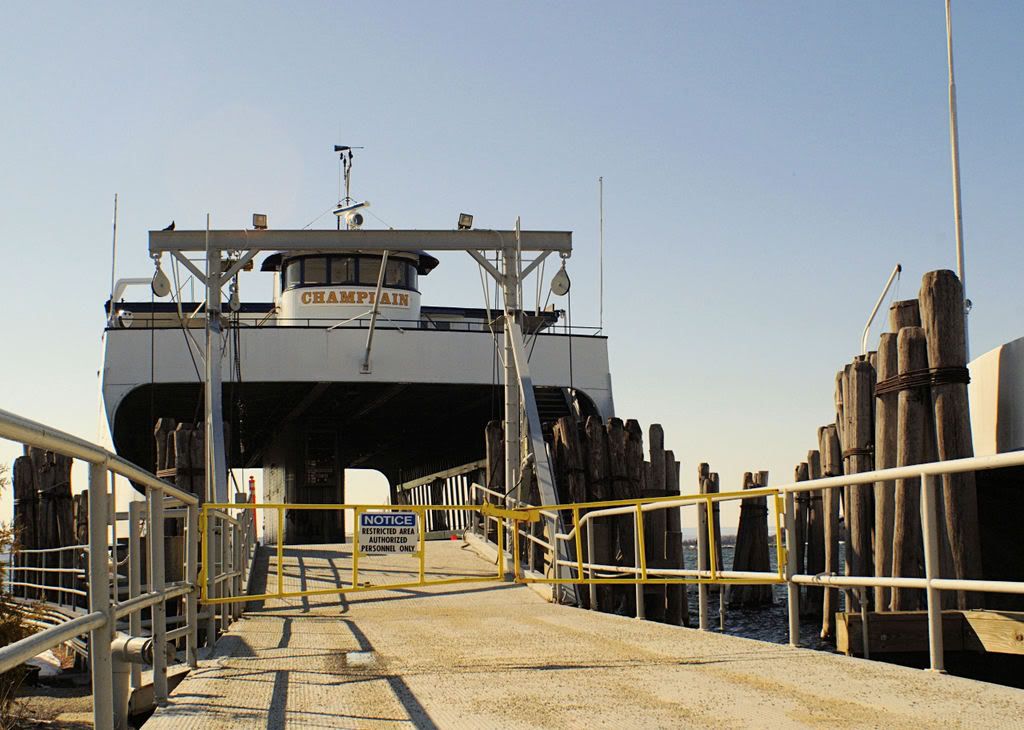 With one of these old lenses on the camera, nothing is automatic...The user focuses the lens and selects shutter speed, aperture, sensitivity, metering mode (there aren't many choices). I like using the camera set up this way -- as long as the subjects are stationary.
Using the DSLR has been a slightly frustrating experience for me, however:
Out of the box, it isn't very versatile, I need to find a lens that will work best in the widest range of environments where I want to have a camera with me.

The camera is prone to environmental contamination, there's some crud on the sensor which I can't seem to remove, this means spending some money (perhaps quite a bit of money) getting it removed. This is somewhat related to #1 above, I've changed lenses in my car, outdoors, in a hockey rink, my dusty house, etc.

I need to figure out a better 'digital workflow' -- processing images takes me a long time (hours and hours).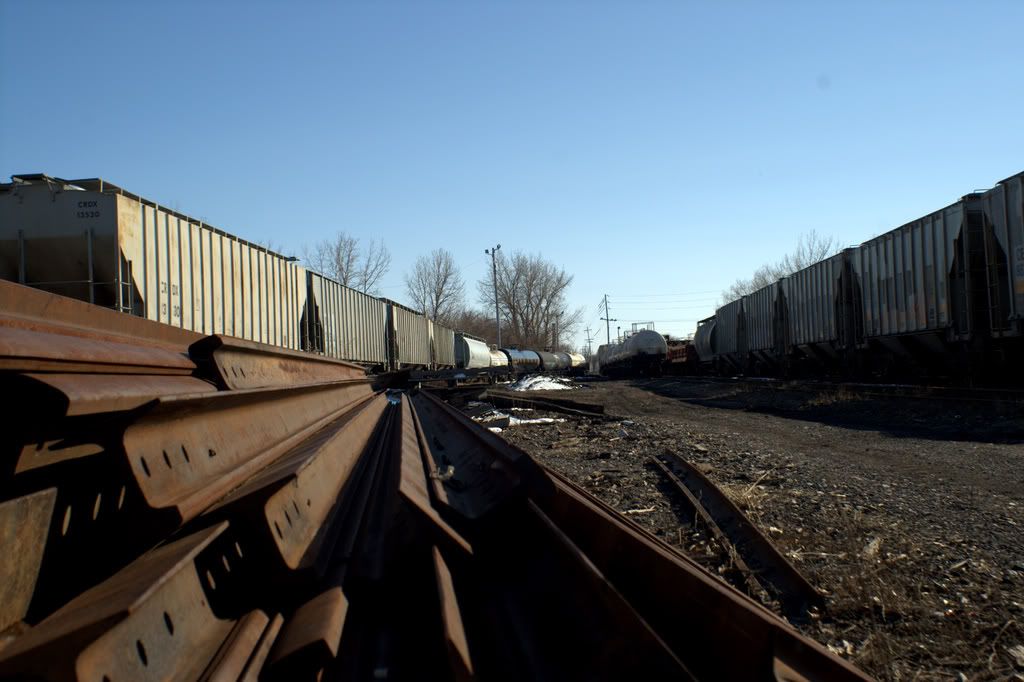 This could get to be an expensive hobby: Lenses, a decent camera bag, senor cleaning, etc. Another item would be some filters to try and cut down on visible haze in the sky.
It's all part of the learning curve, however I am starting to think in terms of a cost-benefit analysis for all of this: I don't want to bankrupt myself in pursuit of mediocre and uninteresting images. 3600 photographs were uploaded to
flickr
in a minute on a Monday morning... the world certainly doesn't need hundreds or thousands more from me.