Thursday at work I took a quick look at the Burlington Free Press site and there was a short snippet announcing that a few tickets for the college hockey playoffs at
UVM
were available online -- so I whipped out my credit card and bought a couple for Saturday's game.
It's been a long gray winter and although I have been outside a few times it feels like I have been cooped up inside too much, watching DVDs and being online, so it was good to get out of the condo and see some of the wider world for a change.
This blog, it is so much of a backwards-facing document, it does not dwell on the future, but dredges up the past again and again -- and the stories are getting repetitive -- other
UVM
hockey images can be found
here
. I moved to Burlington in 1992 and started going to
UVM
hockey games shortly thereafter -- my then-employer (he was at the game last night) had tickets. Thanks to a neighbor with a single ticket and a off-and-on night job I saw plenty of games over the years in good times and bad.
I debated bringing my new camera to the game, it's pretty conspicuous, but no one hassled me, I was kind of surprised. Even though
Gutterson
Field House is much brighter than the local arena in Waterbury where
high school games
are played, it's still a very challenging environment for a camera (fast lenses are needed, they are very expensive) because it is still relatively dark and Division 1 hockey is a fast game.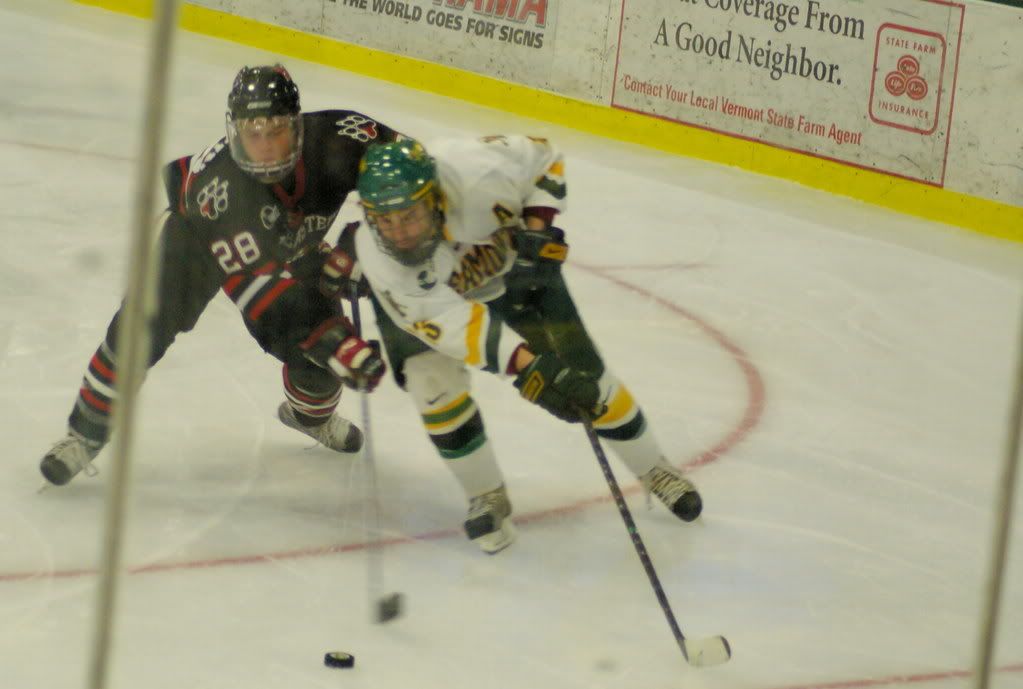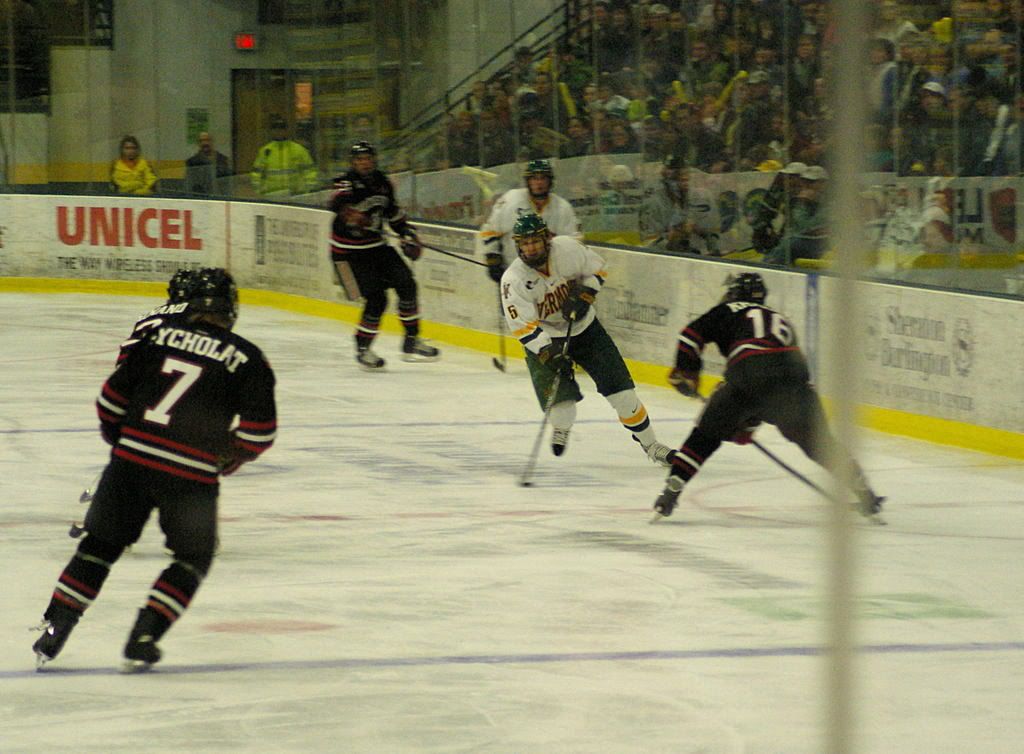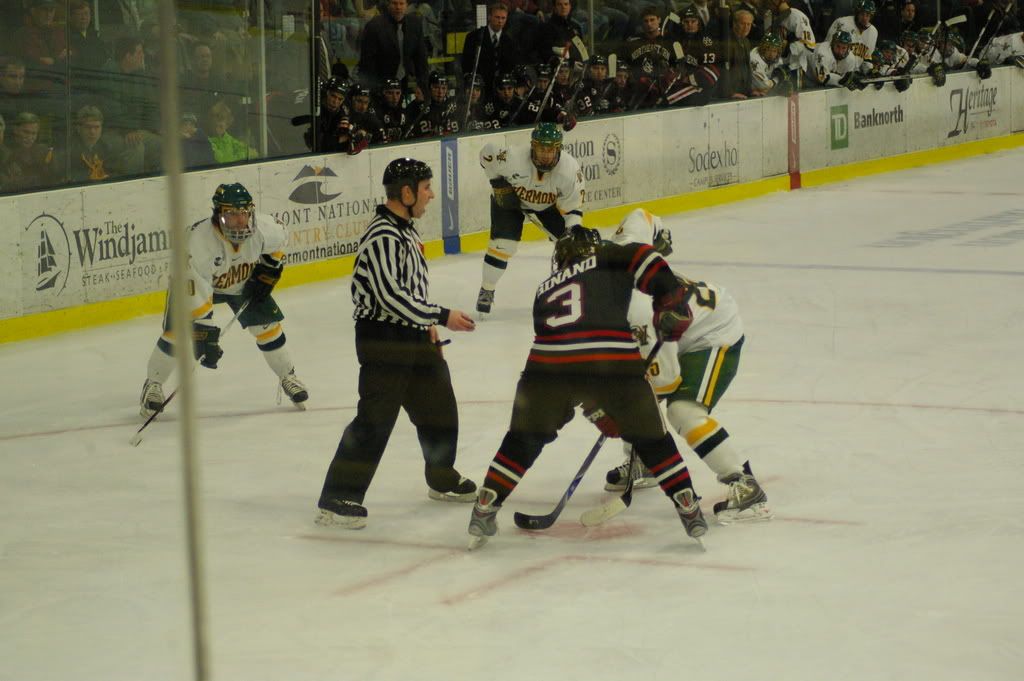 UVM
(finished 3rd in Hockey East) and Northeastern (finished 6
th
) are two very evenly matched teams.
UVM
won on Friday 1-0, Saturday, the game was tied 1-1 at the end of regulation.
UVM
started the overtime period flying, they were putting lots of pressure on, and appeared to win the game after about 2 minutes... but an apparent 'goal' was waved off and a penalty called on a
UVM
forward in the offensive zone. Northeastern scored on the ensuing power play, and now the deciding game in the series will be played tonight.
UVM
coach Kevin
Sneddon
is quoted in today's paper saying that he didn't take issue with the penalty call.
I recount this because this call by the referee sparked the most unruly and disrespectful response from a
UVM
crowd I have ever experienced in my years of going to the games: After
Northeastern's
winning goal the crowd pelted the ice surface with plastic bottles and other trash (in addition to booing loudly -- nothing new there.) It wasn't very classy. Where I was sitting (behind the goal ) no one could throw things on the ice surface but one security guy was sent over to keep an eye on things because some people were chanting four letter words repeatedly at officials. I hope that anyone caught throwing stuff on the ice would lose their season ticket
privileges
-- there's very long waiting list... it would be like being banned for life.