A Louis Garneau rider shows the strain of the sprint at the top of the Gap.
Today was a great day for racing as the weather gods cooperated and it was pleasantly cool and breezy. The organizers of this event (in a small way, I guess I am included in this grouping) have enough practice at running the show, that things come together quite smoothly now -- knock on wood -- I'll be working at the Criterium on Monday.
I took a lot photos with my Pentax K100DS and an inexpensive Tamron telephoto lens. The mostly sunny conditions made for good photo opportunities even though there was a brisk wind blowing that did kick up clouds of camera-clogging dust on occasion. I saw lots of DSLRs at this event (including some pro photographers from the ski resorts with some seriously long lenses) but I think I had the only Pentax... it really is a niche brand. I have lots of images to sort through but here are few that I found that came out passably.
This finish is a very theatrical -- even 'operatic' -- venue, featuring a very twisty mountain road that finishes with a 500 meter 20% pitch, and a good percentage of the finale is visible to spectators. There are cliffs and a drop off to a little pond and the Adirondacks are visible off in the distance: Maybe next year, instead of playing pop music as usual, Al Atwood should bring some Wagner CDs, the Ring Cycle wouldn't be too far out of place in such a setting.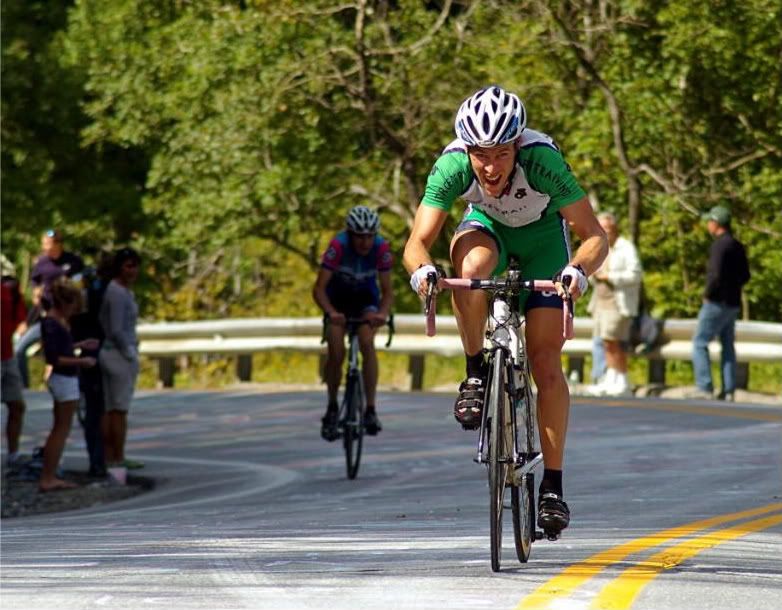 Eneas Freyre of Targetraining gets the win in the mens' P12 race on top of Applachian Gap.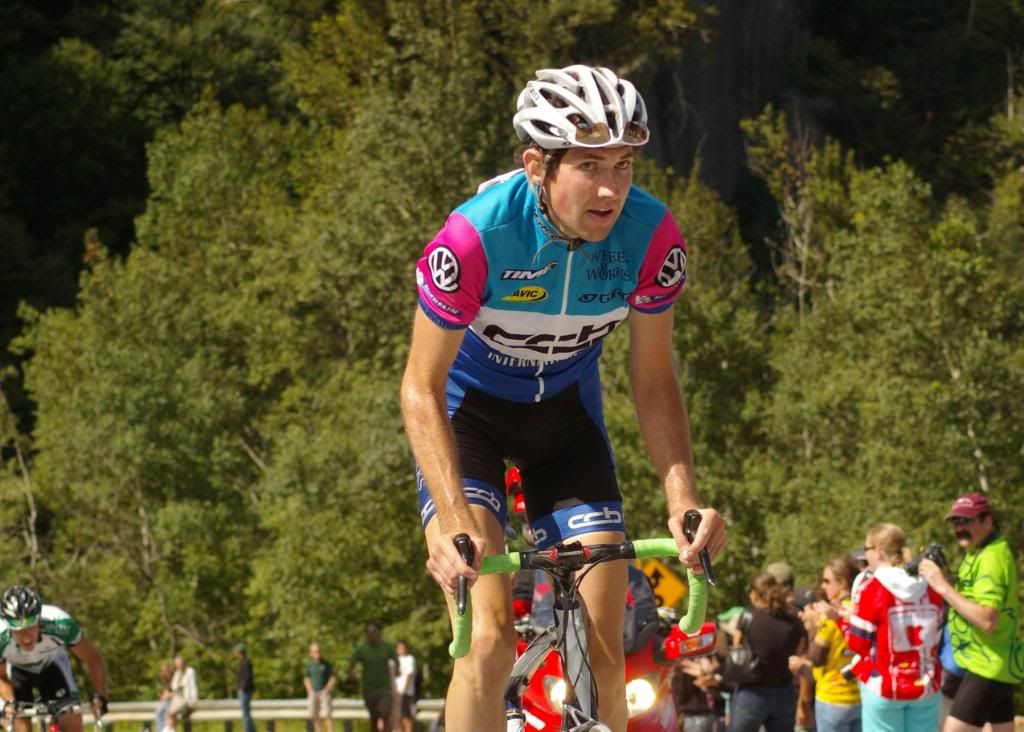 Dan Cassidy, riding for CCB, finished a close 2nd on the day. He was one of several competitors racing with UVM cycling connections.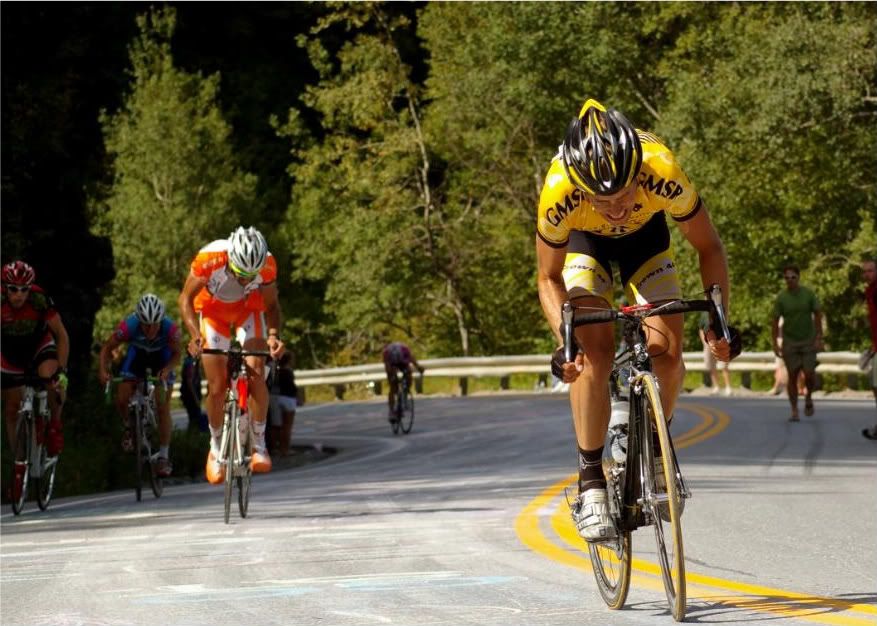 The P12 race leader struggles to minimize the time gaps at the top.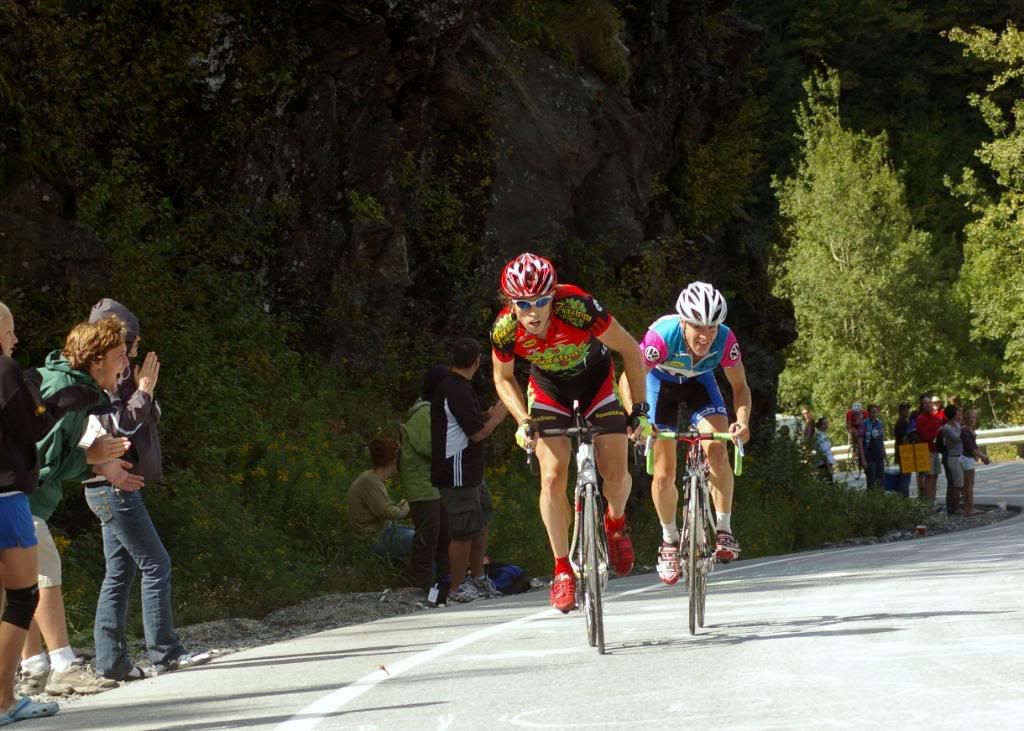 Josh Dillon, coming back from a severe mountain biking injury, had a good ride and got some encouragement near the finish.
A Hot Tubes rider paperboys across the grade in the Jrs race -- which he won.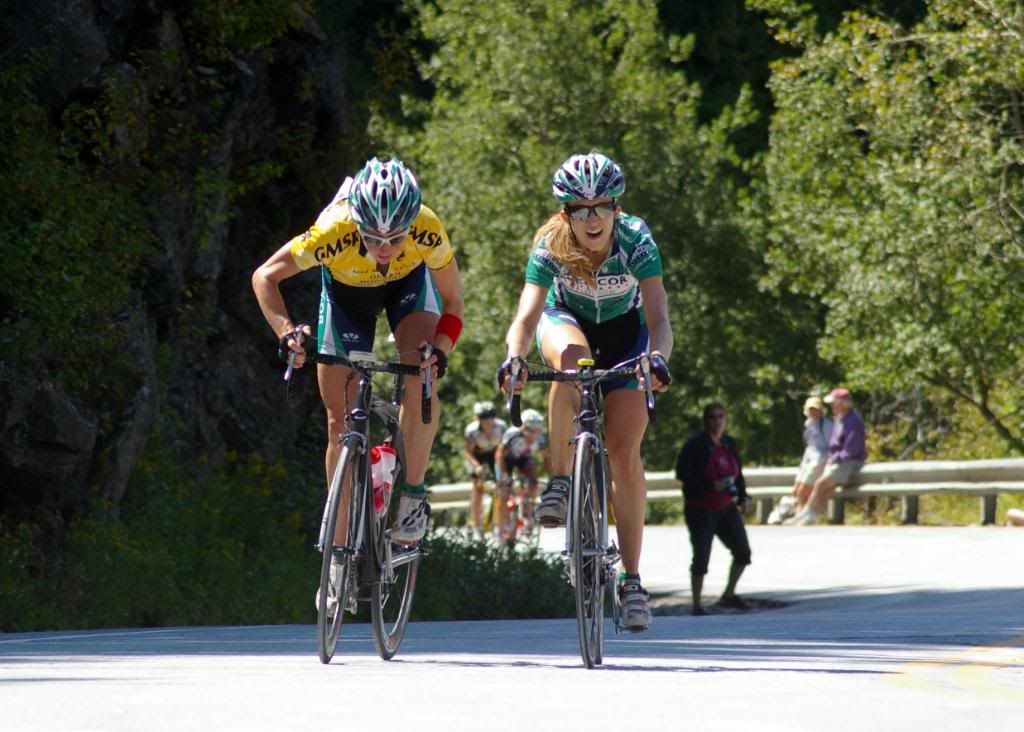 Team Webcor from California dominated the women's race.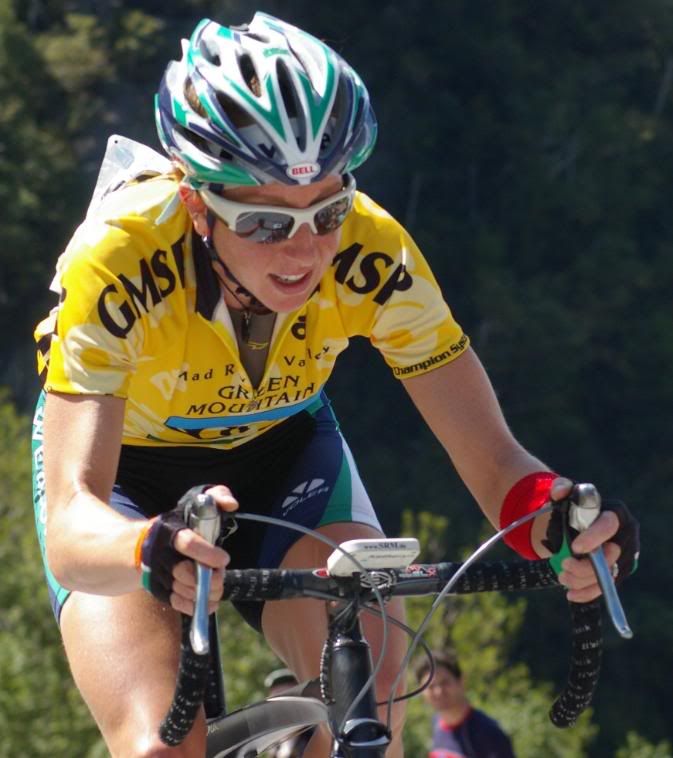 Katheryn Curi Mattis, another rider with UVM connections, in the leader's jersey.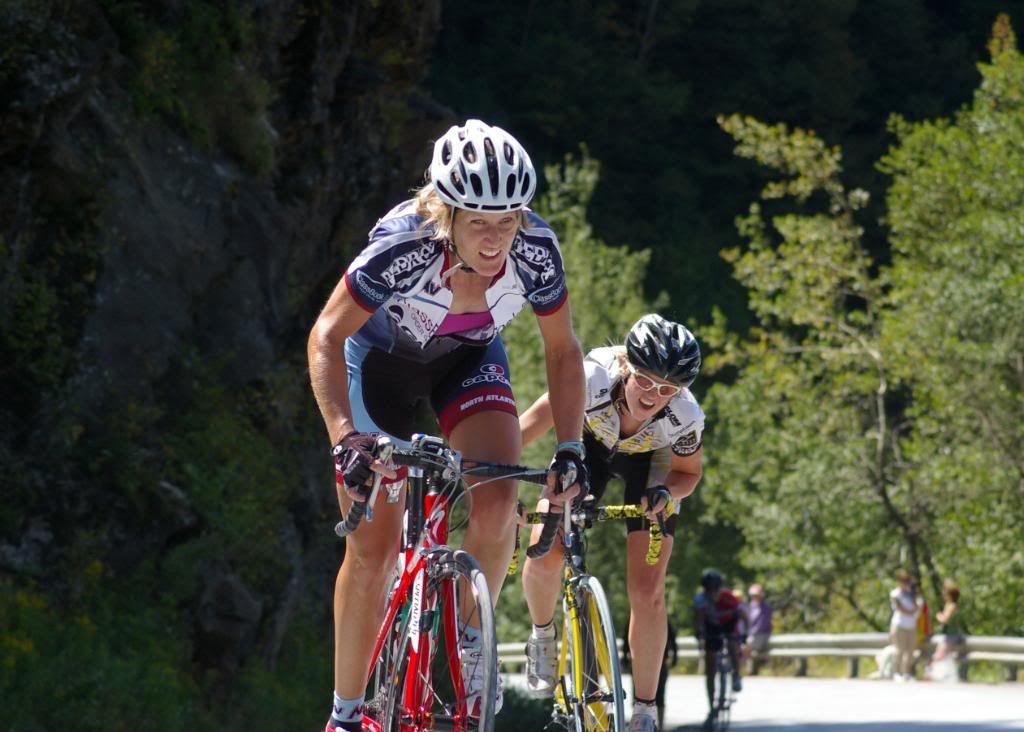 Chasing the two Webcor teammates.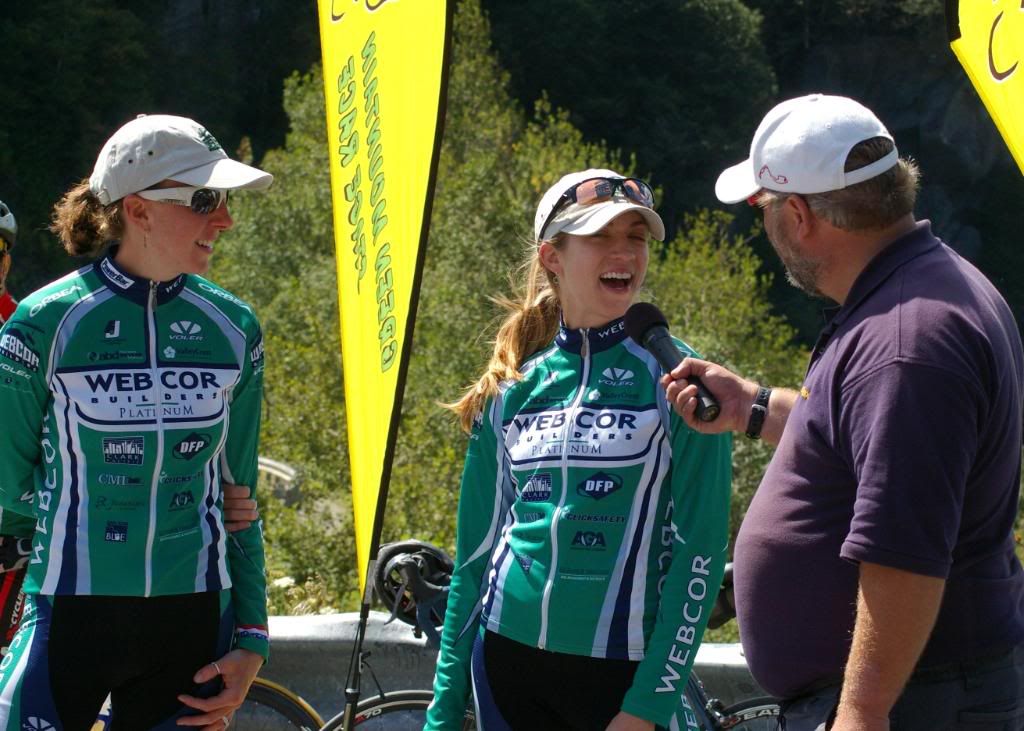 Looking very fresh at the end as Al Atwood conducts an interview. I will post more images from other categories later this week.