So, I went over to the Catamount Family Center this afternoon to catch some of the cyclocross races. I discovered that this race should have been called the 'Black Fly Cross' because there were swarms of these biting insects present. There are no pictures of the run up in the woods because a) it was dark & hard to take photos & b) the bugs made it really quite unbearable. Out in the open fields there was a fitful breeze blowing which helped keep the bloodsuckers at bay.
Homeboy Jamie Driscoll gets the win in the men's "A" race. A long time ago I helped his mom in the pit at a very frigid edition of the Schoolhouse Cyclocross in Montpelier, Jamie was racing as junior in the "A" race.... Now I'm older and fatter, and he's winning elite races... time goes by, and the cream rises to the top, or something like that.
In the women's race, Amy Dombrowski (leading at the start), another rider with ties to Vermont, led pretty much wire to wire.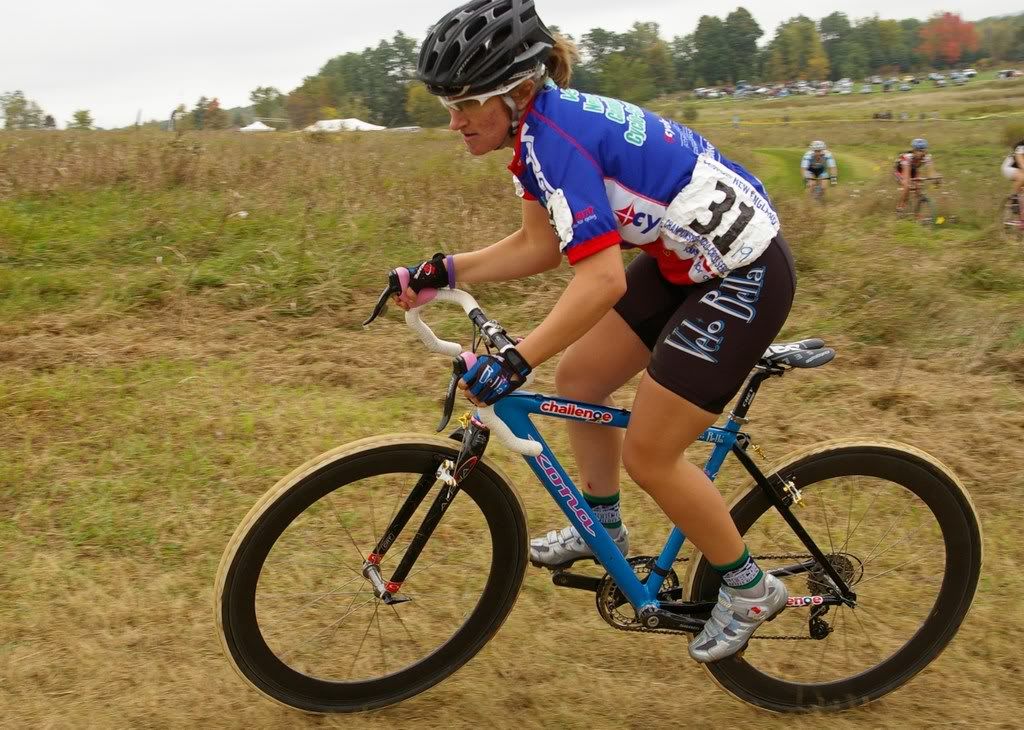 Dombrowski again.
Mo Bruno-Roy over the barriers. She finished on the podium and promptly started talking into a microphone about how the pits were misconfigured and on the wrong side of the course... Here's some unsolicited advice: Suck it up, it's cyclocross, riders should take what comes, it's not real classy to get up on a podium and carry on like that.
The men's A field relaxes at the start. My camera (Pentax K100D Super) works fine for static scenes like this... but capturing objects in motion, that's another story. I'd like to try a Nikon or Canon system to see if the autofocus tracks better. Of course, my bad technique may be part of the problem as well.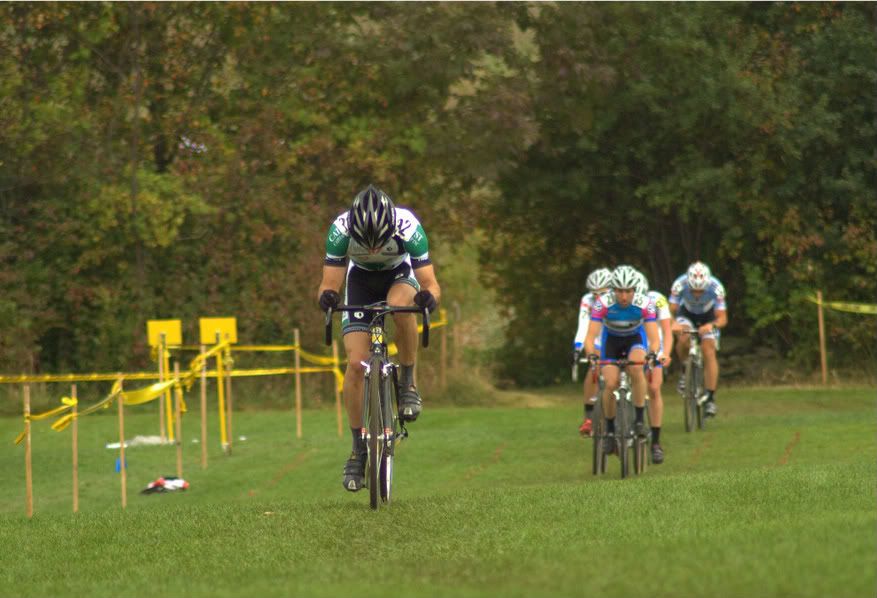 Dan Timmerman charged off the front of the A race and wasn't caught until the very last lap. The course at Catamount is heavy, slow (there are no paved sections) and relatively hilly and saps a rider's energy over the duration of a race, it's hard for one rider to stay away alone for almost 60 minutes.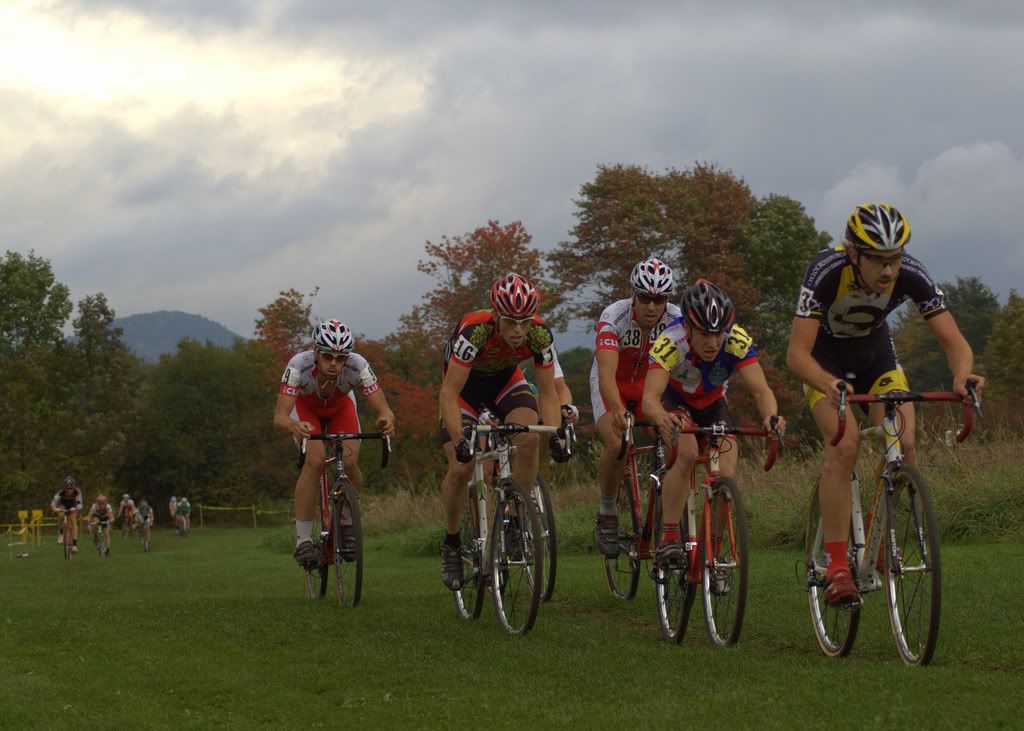 Eventual winner Jamie Driscoll leads a group in pursuit of Timmerman early in the race.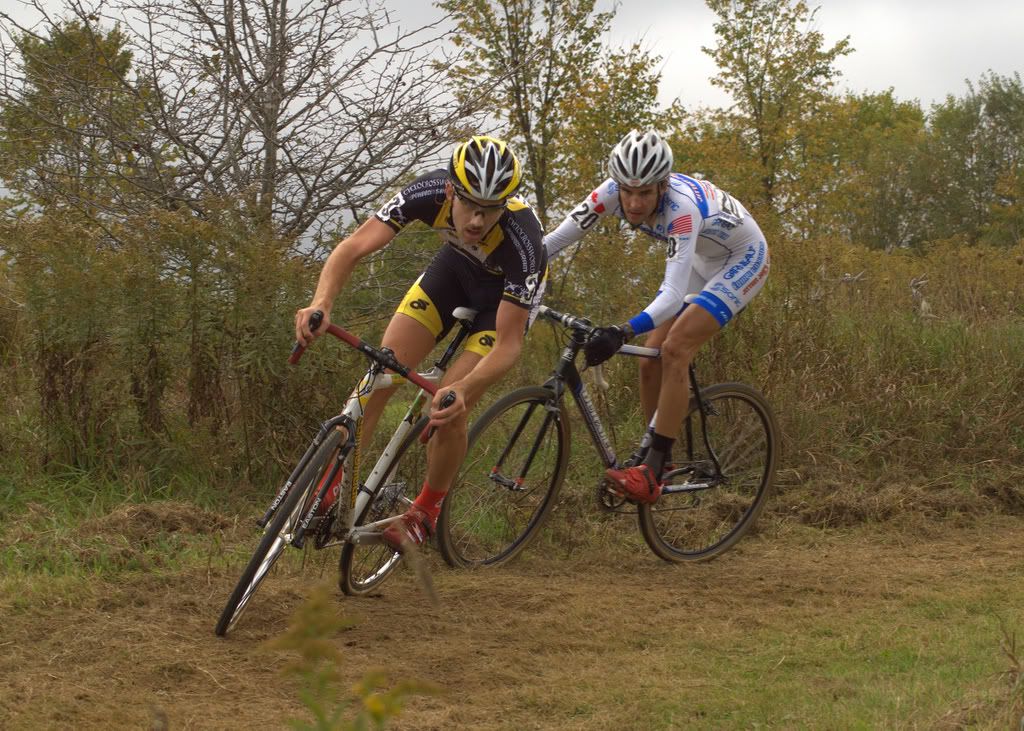 And then there were two: Driscoll chased with Chris Jones in the final laps.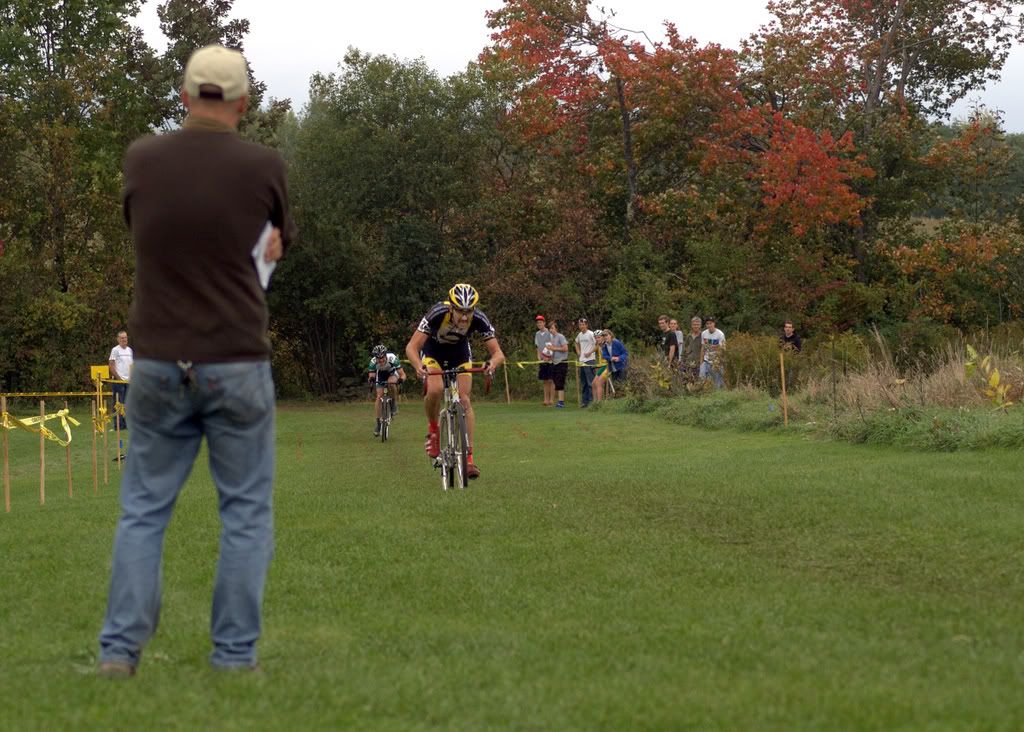 Charging to the line as announcer Richard Fries observes.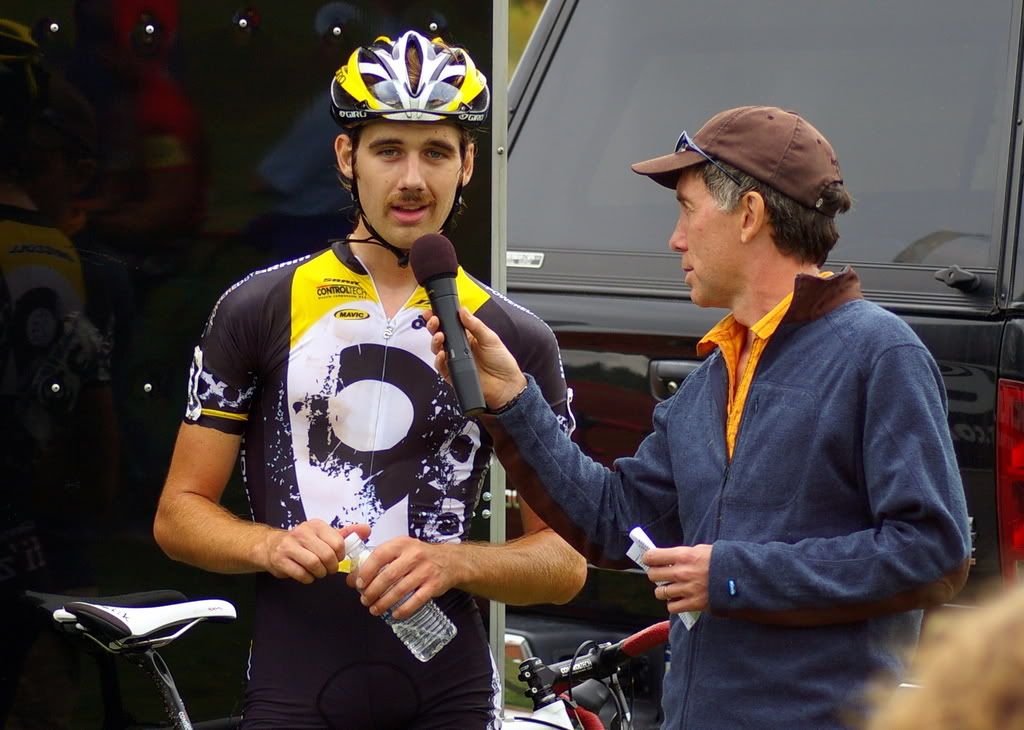 To the victor goes the post-race interview.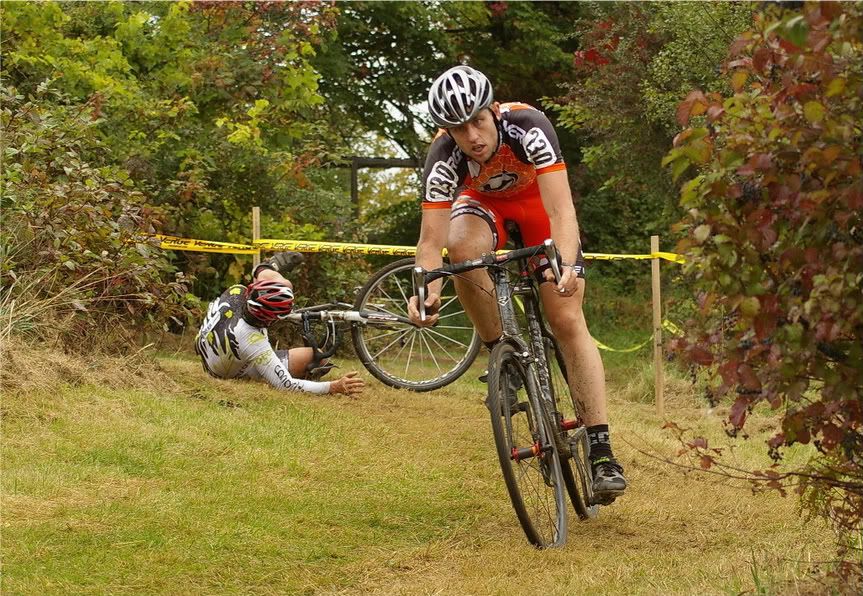 And a gratuitous crash shot from the men's B race. I will be posting some images in my
photoblog
account later this week from the Mens B, Womens Elite, and Mens A races.