post mocking the $600 'stimulus' payment
):
"I feel like I am living in

Weimar

-era Germany or some South American banana republic..."
and that was before the current economic situation blew up. I am beginning to think that the United States is a dead idea and that the current government (both parties, and most definitely including Vermont's congressional delegation) is a self-perpetuating criminal regime.
I felt that something like this was coming -- I always thought that the post-9/11, Iraq war, post-Katrina economy was unnaturally upbeat -- why such happy times? Because the country was mortgaged to the hilt... so I tried to avoid debt and assiduously saved money. But I am far from independently wealthy and now that the crisis is at hand it is very unnerving to peer into the abyss.
Changing subjects, bike racing seems like just a silly diversion in such dark times but the
Green Mountain

Cyclocross

Weekend
is this Saturday and Sunday.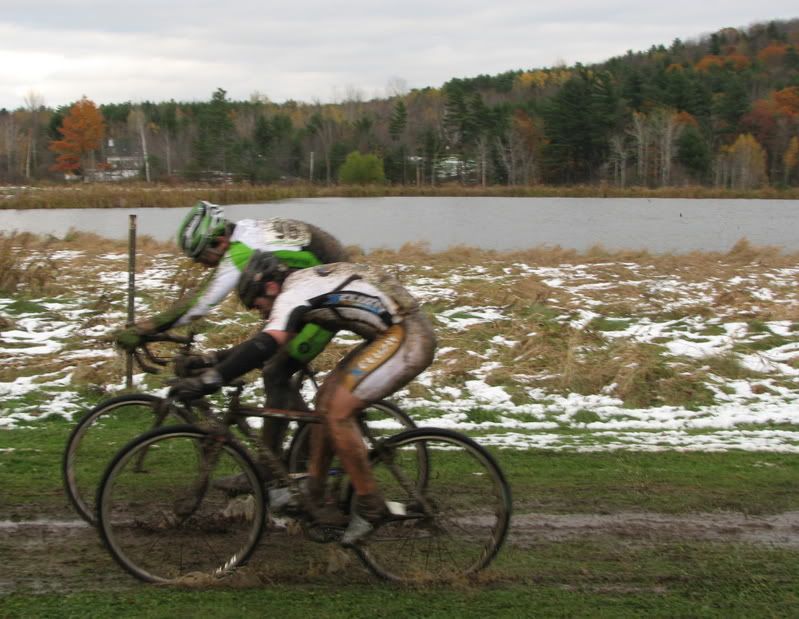 It looks like turnout will be good -- almost 500 riders are preregistered -- and I will try and be there with my camera for one of the days of racing. There won't be snow on the ground this year but the forecast does call for quite heavy rain on Saturday. Time to get muddy... (more images from this cold, wet 2006 race
here
).