I'm too tired to post much but I did spend the previous weekend in the High Peaks. I am someone who does not enjoy the company of crowds in the wilderness so I chose a bad weekend to be out and about in that part of the world. As I drove past the Giant Mountain
trailheads
on my way to South Meadows (where there are a handful of legitimate primitive sites for car camping) there were cars everywhere, more than I have ever seen in this area. I was thinking that there was no way that I was going to get a place to sleep but I showed up at a time when most people were out hiking so I was able to get a spot for the night.
I scooted up Mt. Van
Hovenberg
to try and get some pictures of the sunset over the High Peaks, they came out OK, I wasn't thrilled at the performance of the camera.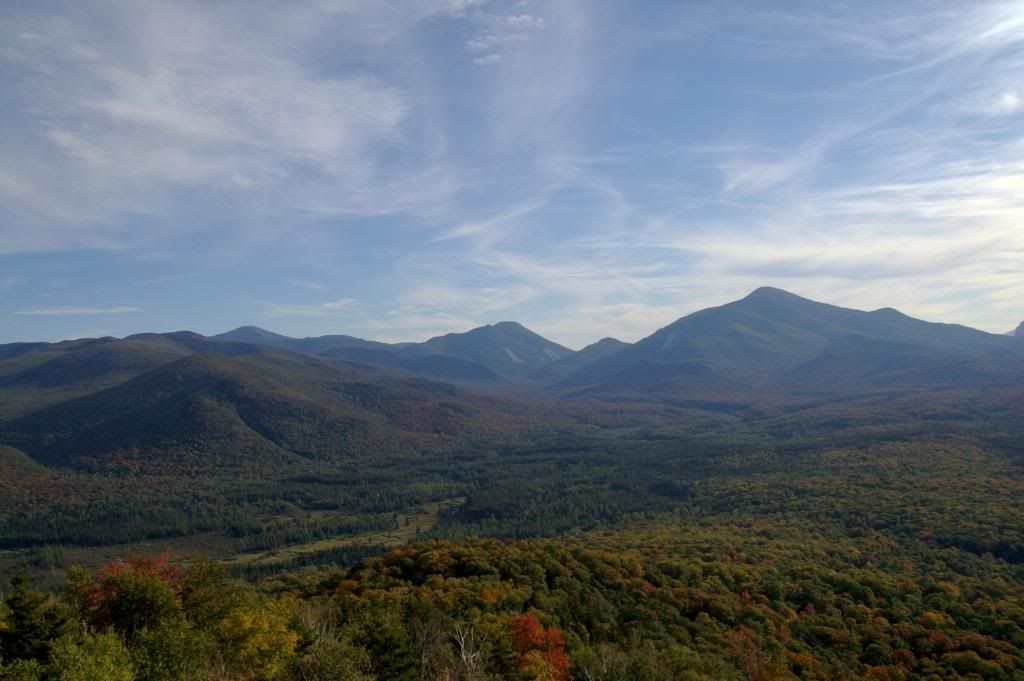 Even though I prefer wilder, less crowded and more remote places, I still get some
satisfaction
from looking at this image and knowing that I am
familiar
with many of these mountains.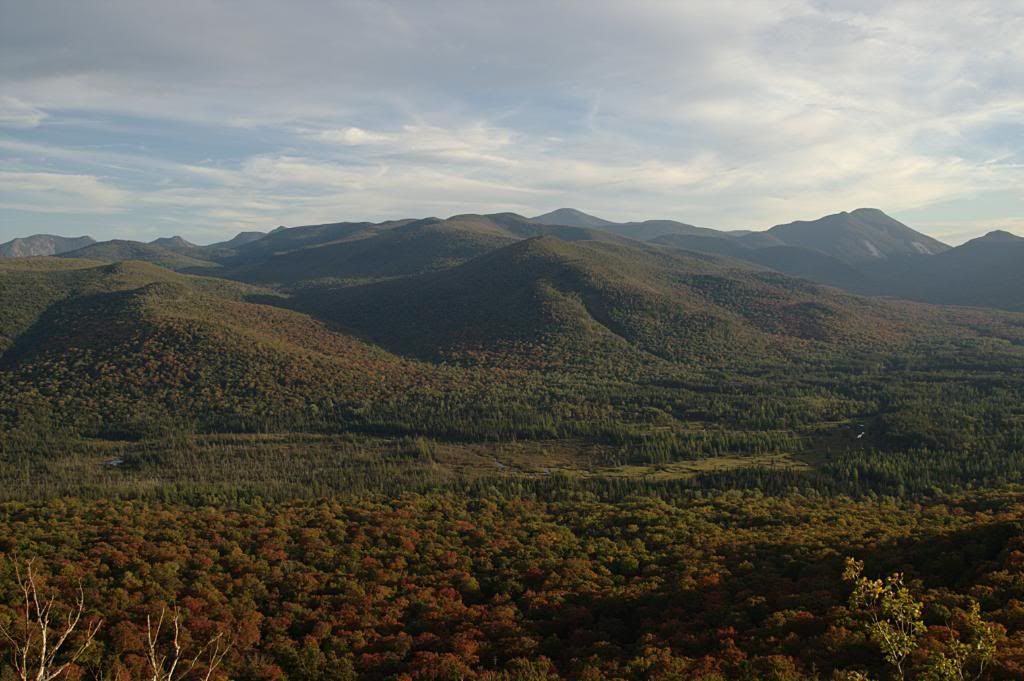 A thrilling 12 second spot featuring the erection of my tent. I did a decent job which was
fortuitous
as some showers moved through in the night.
With the way the economy is heading, perhaps I'll end up living in my tent.
Sunday was damp and chill. This was the view from Marcy Dam at about 9 am.
....and this was was the view from Phelps Mountain at about 11 am. I was expecting this to be a much easier hike than it turned out to be. When I started I was thinking 'I'll go climb Tabletop as well while I'm here' but I was too tired, sore and demoralized by the drizzle and low clouds to push on to climb another mountain.
The route back to South Meadows. I'm not much into
peakbagging
(I have climbed 17 of the
46 Adirondack High Peaks
so far) but going through the list does give one a set of diverse
intineraries
to work on and I've been back to places I've enjoyed (like the
Dix Range
) more than once.