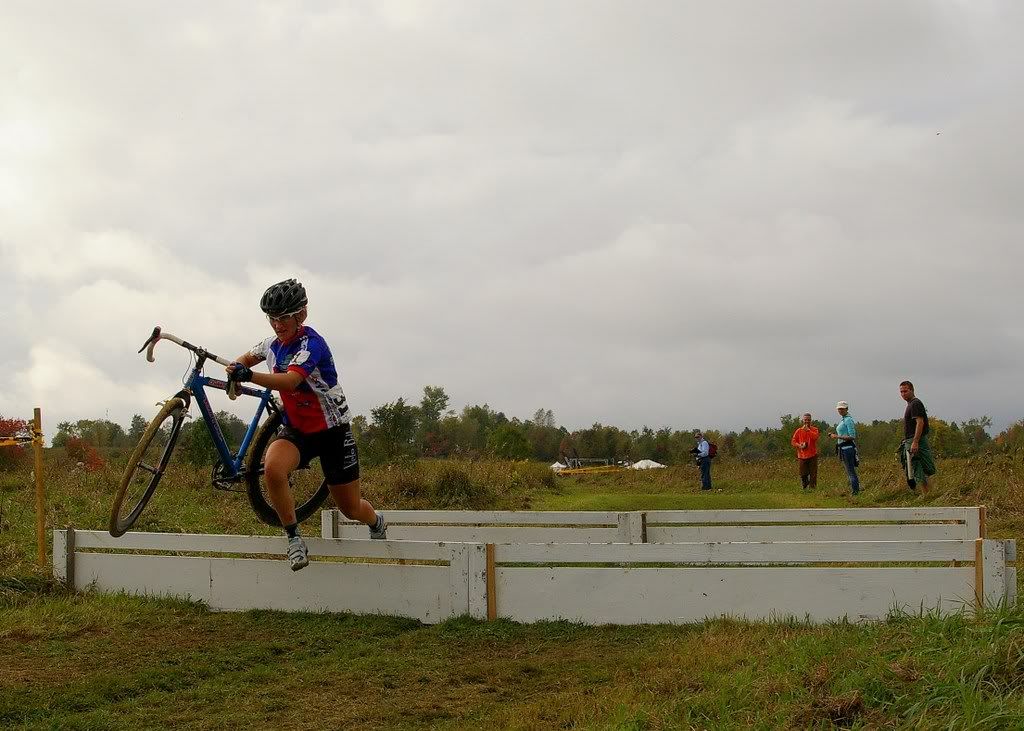 Amy Dombrowski over the barriers on Sunday.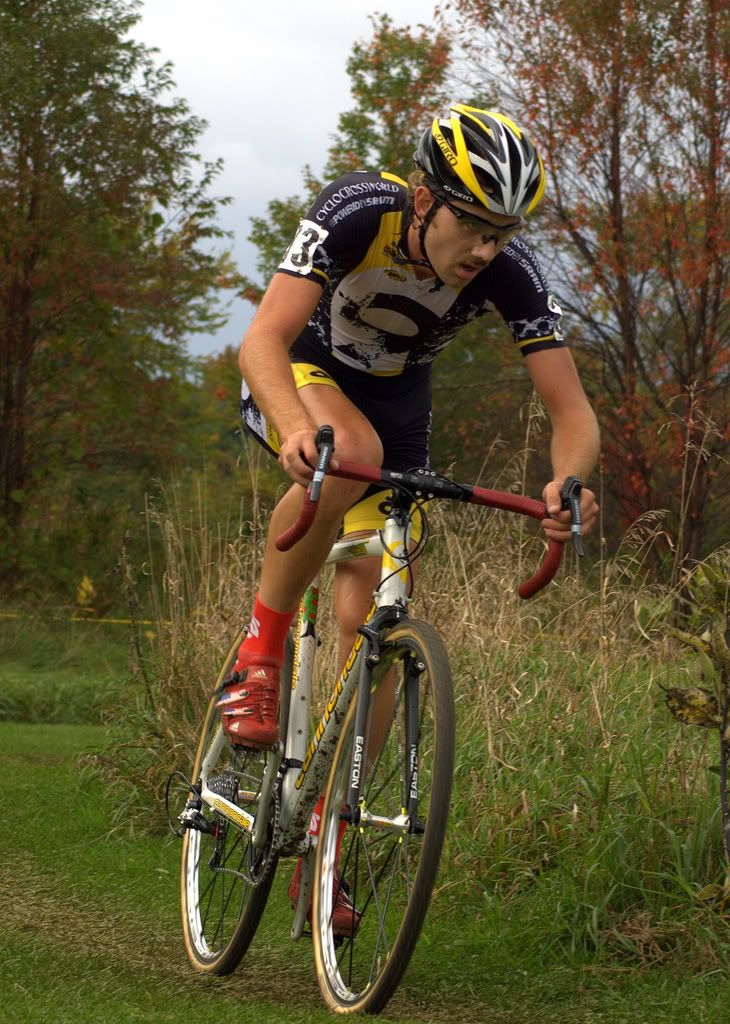 Jamie Driscoll rides in pursuit of Dan Timmerman.
I have posted images from some of the cyclocross races at Catamount on Sunday:
Graham Watson
I am not.). Otherwise, I'll go back to posting images of
bear scat
. I think that 'social networking' (blogging, flickr, facebook, etc.) is a false construct, it really is distracted, alienated strangers flitting by.