Weddings and wedding services are big business. One way to make money with a camera, is to become a wedding photographer. This has never really appealed to me very much for several reasons (lack of talent, lack of equipment, lack of patience with the whole wedding hoopla scene, etc.).
But, this past weekend I was at a wedding and, as I didn't feel a huge emotional connection to what was going on, I tried to capture some of the scene with my Pentax and the fastest
autofocus
lens that I have. Most of the photos are average at best but this sequence did come out OK and I probably was in a better position to capture the bride and groom leaving the church than the professional covering the event (in the background with an external flash mounted on a Nikon system).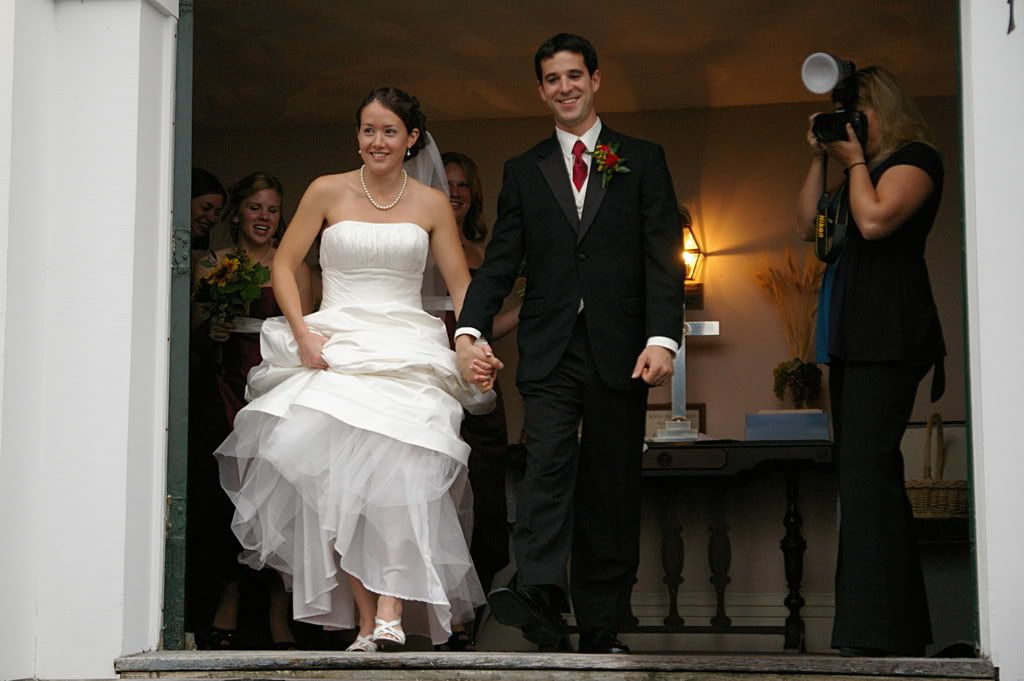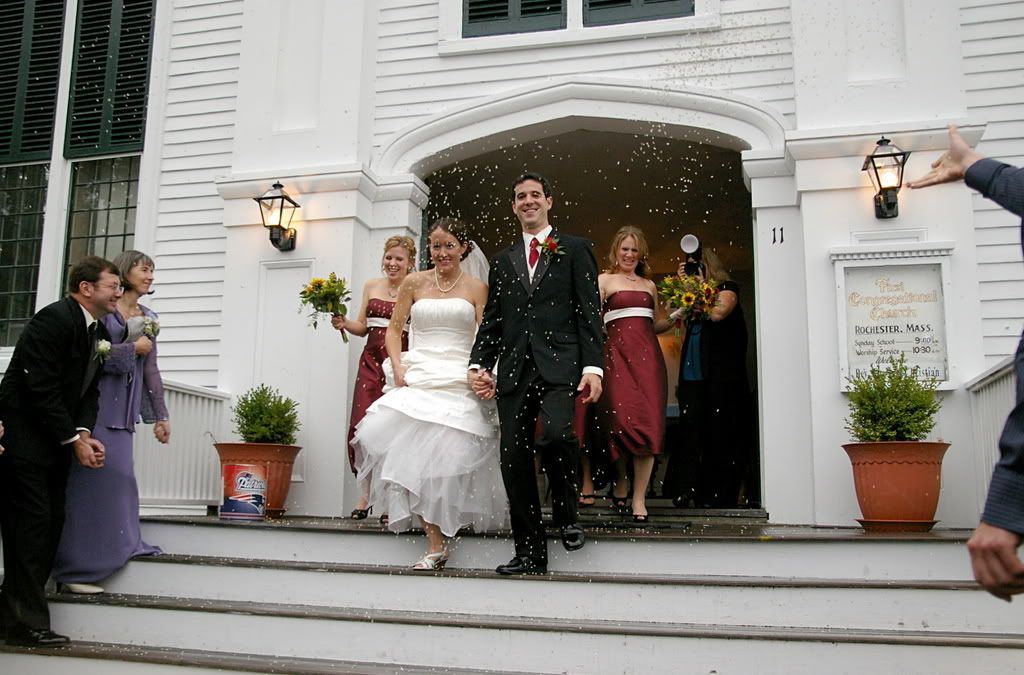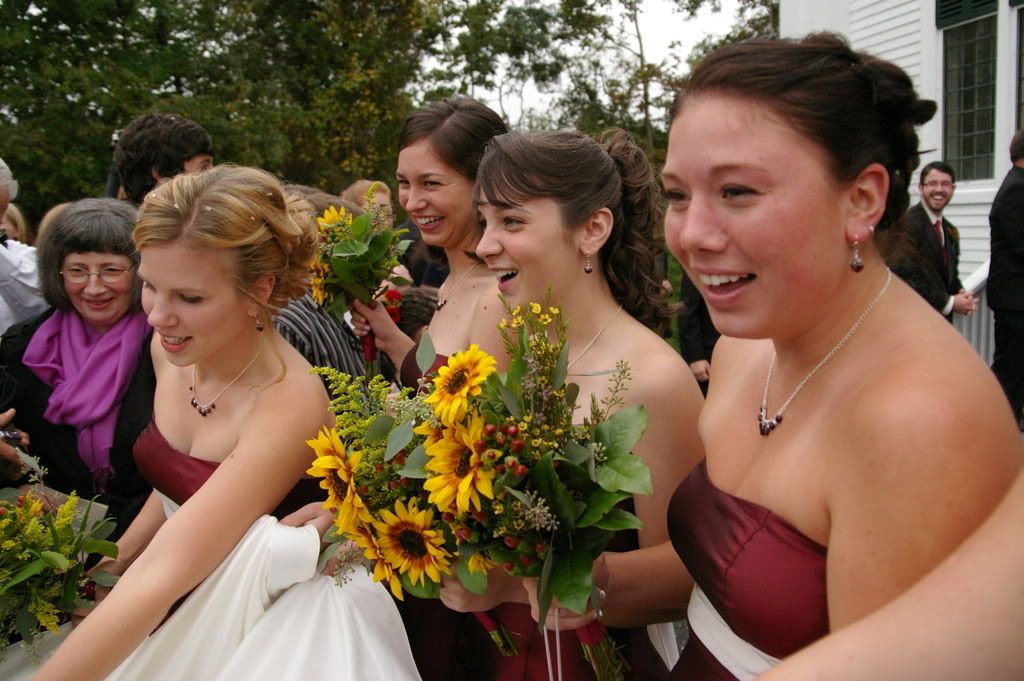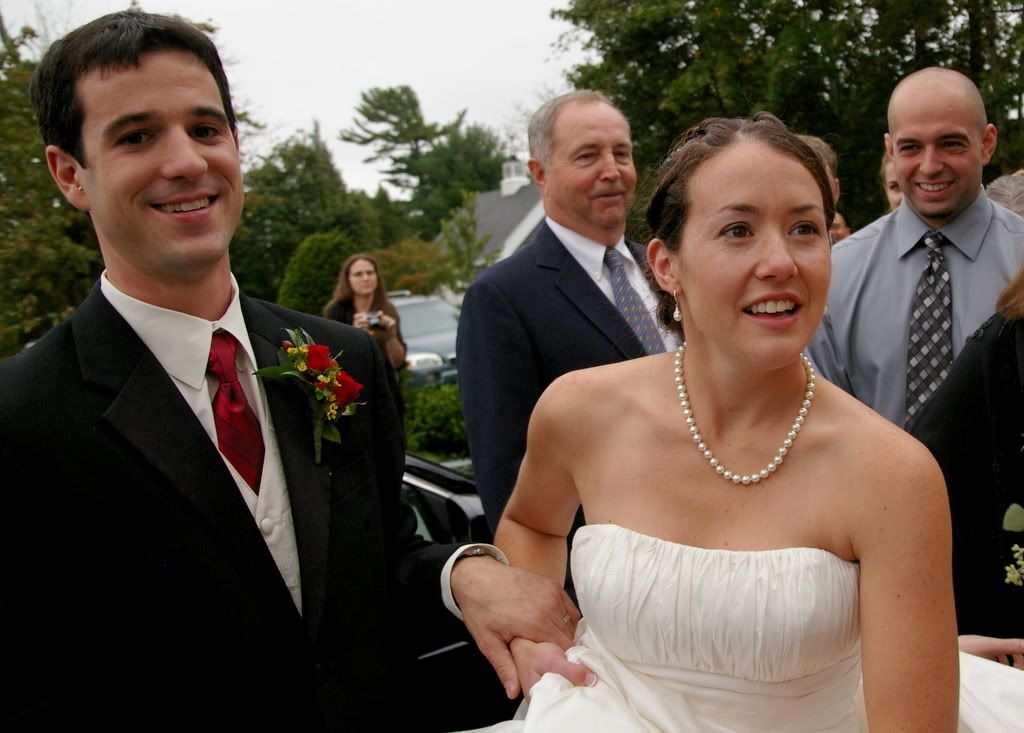 Many happy returns to the bride and groom (my cousin): But if I ever marry, it will be in a courthouse with some unknown passers-by as witnesses. No officious preachers, brash
DJs
, unfortunately dressed bridal parties, awkwardly mixing families, indifferent food and overpriced drinks, etc. -- and I'm not speaking specifically about this particular event -- just summarizing the weddings I have been to in my lifetime.